Leading attorneys Mikal Watts and Raymond Silverman discuss the history of Camp Lejeune water contamination, the Camp Lejeune Justice Act of 2021, and the future of this litigation.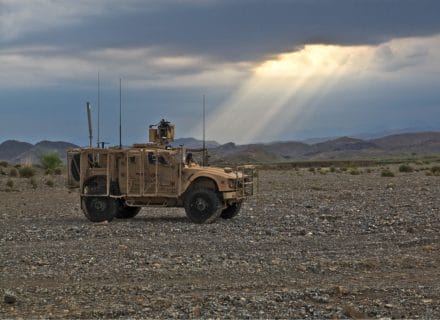 For several years, hundreds of thousands of people and their families suffered illness and hardship after being exposed to contaminated water at North Carolina's U.S. Marine Core Base Camp Lejeune.
Although lawyers and firms across the country have been investigating the water contamination for the last ten years, little progress has been made due to a lack of legislative support.
Last month, President Joe Biden signed the Camp Lejeune Justice Act, a welcome development to these cases as it allows individuals who were exposed to tainted water to seek compensation from the federal government.
I recently sat down with leading attorneys Mikal Watts and Raymond Silverman to discuss the history of Camp Lejeune water contamination, the Camp Lejeune Justice Act, and the future of this litigation. We dove into a tactical overview of what needs to be done to help these military members and their families in this unique litigation. Watch the full webcast here.
Most Camp Lejeune cases were dismissed in earlier years.
Although Mikal and Raymond's firms were filing cases for several years, once an MDL was formed for the Camp Lejeune cases, most were ultimately closed and dismissed. To get their clients the justice they deserved, the attorneys knew that continuing to push for a legislative remedy was essential to getting these individuals justice
"A lot of firms would have taken a step back after the appeals and said we can't go further," says Raymond. "But ultimately we're proud that we pushed forward and got here today so these deserving individuals get their day in court."
Why the Camp Lejeune Justice Act matters.
The law outlines a different set of rules for people who were first exposed at Camp Lejeune between 1953 and 1987. "The law creates its own cause of action," Mikal says. "And that's important to bypass a lot of the unfair defenses that the military has had that had been utilized and in the federal claims act litigation."
Unlike previous bills, this one covers cause of action for individuals, beyond servicemen, who were stationed at Camp Lejeune during the contamination. This means the military families, children (many of who died at birth), and other individuals who worked at the base on a daily basis can file for the following damages:
Many brands like "Dark & Lovely" and "African Pride", which Fu considers "Identity Brands", are specifically targeted towards women of color, while some like "Just for Me" are marketed directly towards children of color. This has resulted in women using the products many times a year from a young age and into their adulthood to fit in and meet those standards of beauty set forth by society.
Past and future physical pain and suffering
Mental anguish, medical expenses.
Lost wages or loss of earning capacity.
Physical impairments or disfigurement.
Loss of enjoyment of life.
Challenges attorneys representing Camp Lejeune victims may experience.
The bill covers a period over 34 years, meaning almost all individuals would need service records to prove that they were not only stationed at Camp Lejeune during this time period but were near a location where they could have been exposed to contaminated water.
"Where you were housed has everything to do with which source of water and pollution you were affected by," says Mikal. "There are enormous stretches of land separating these housing units. So finding out exactly where on the base your client was contaminated is important."
The challenge here is that many of these individuals or their family members have passed away or may not have kept their records. While Mikal and Raymond have found that many are able to provide records of their location during these years, many do not. The attorneys find that individuals who are still affiliated with the military and receiving veteran's benefits have better access to their records and could be easier cases to start with.
What's next for Camp Lejeune claims?
Mikal and Raymond anticipate the cases will be housed in Raleigh, NC. Both attorneys have found associating with local counsel in North Carolina is helpful in filing claims under the new act.
"At this point, it's possible that there's an easier process like filing for MDLs but it may be that local counsel will need to be associated with cases," says Raymond. "North Carolina can be more strict than other states."
Another good place to start is revisiting lawsuits already on file that were dismissed in earlier years. Claims that were denied as administrative are now able to be revisited under the new act.
It's important to note, however, that this is not a claim process in which attorneys file claims and receive payment. In fact, Mikal anticipates the payouts will be drawn out to the two-year deadline before any settlements are paid.
Interested in staying up-to-date on the latest in tort developments and upcoming webcasts? Subscribe to our Tort Report newsletter.